This is reported by international volunteer community InformNapalm, Censor.NET informs.

"ExpoDonbas (Donetsk) is now a military base of Russian occupation forces in the Donbas.

"Principal Deputy Chief Monitor OSCE's SMM in Ukraine Alexander Hug in his interview with UNIAN was answering the questions:

"How often does the OSCE Mission check storages of military equipment and ammunition for it that should have been withdrawn in non-government-controlled territories of Ukraine? We do that regularly, and each visit is documented in our daily reports.

"Does OSCE record decrease/increase of the number of units of military equipment and ammunition in storages of the so-called "LPR" and "DPR"? We record serious combat readiness on both sides of the contact line. We record large amounts of ammunition accumulated in territories not controlled by the Ukrainian government, but we have also seen … (this is followed by lots of details and accusations against Ukrainian army, while information about Russian militants is blurred and undetailed - author's note).

"Above, we only selected questions related to this topic; below, let's take a look at photos and video from the exhibition center," the author of the material notes.




Video shot in July 2016 by the same militant.

A tactical sign "61 in a square" is seen on the APC, which is a sign of the 11th Vostok separate motorized rifle brigade of Russian occupation troops in the Donbas.

Stills from the video




Read more: Ukraine's Presidential Administration roasts "LPR" terrorist Plotnitskyi's threat to employ combat air force. PHOTOS




Watch more: "We are resisting occupants from Altai Krai. They speak with specific Russian accent," - ATO fighters near Marinka. VIDEO




Stills from the video have been added to the map for more precise geo location.




Judging from archive satellite images by Google Earth, active use and construction of the territory and facilities of the exhibition center in Donetsk started in winter 2015.

The images below are presented chronologically.

Feb. 21, 2015 - the first image showing activities of Russian occupation forces.




Feb. 24, 2015 - the image shows seven or eight units of Grad BM-21 MRLSes of 122-mm caliber, which could be easily hidden in vast premises of the exhibition center.




May 21, 2015




See more: Russian militants train in forced crossing in Uspenka, Luhansk region. PHOTOS

June 7, 2015




This is an undated satellite image from Yandex maps, which is the most up-to-date, so it has been chosen for comparison with the video stills.




The author reposted his Twitter post dated Jan. 22, 2016 showing an image from November 2015 of piles of ammunition located inside ExpoDonbas exhibition center.

See more: Company commander, platoon commander, and sniper captured near Troitske, - 54th Brigade press service. PHOTOS

See the image on Twitter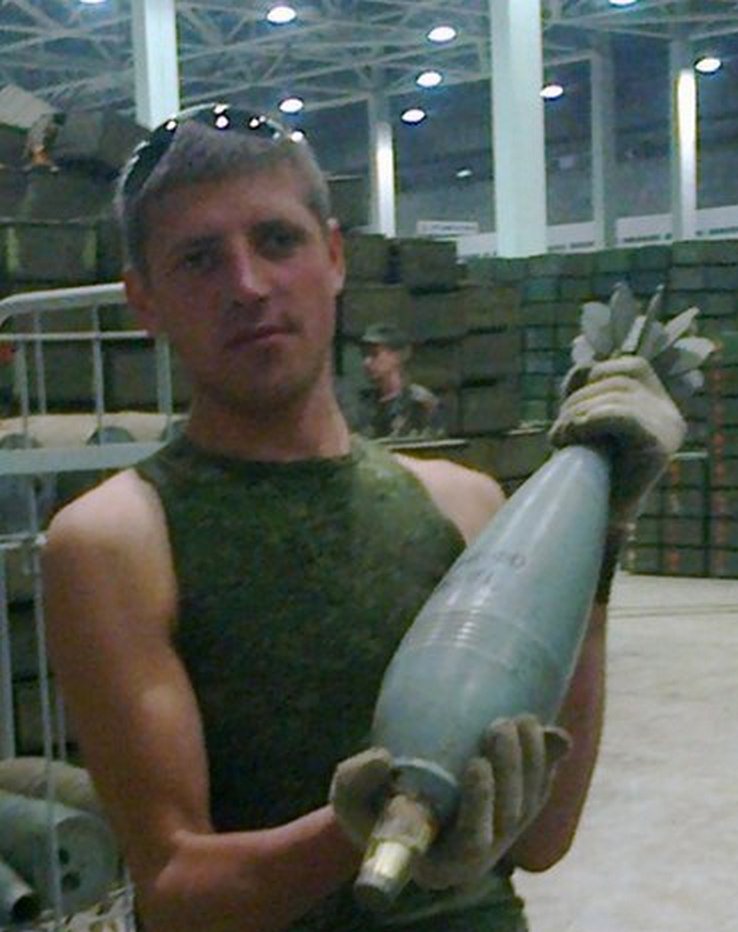 For comparison, similar zones are marked in different colors.




"Maybe OSCE SMM, along with calculation of military equipment of the occupation troops, should start calculating and reporting exact number of ammunition in their daily reports?" the authors of the investigation note.